Tina's Transition
This is a 21 day photo journey of a 22 year old Morgan/Quarter Horse cross mare that came to me in emaciated condition. I was told that because of her age, I would never be able to get weight on her. I said that was completely ridiculous, and set out to prove the nay sayers wrong.
When Tina left here, she went on to belong to a 9 year old boy.
The exact diet that Tina was fed is listed below the photographs.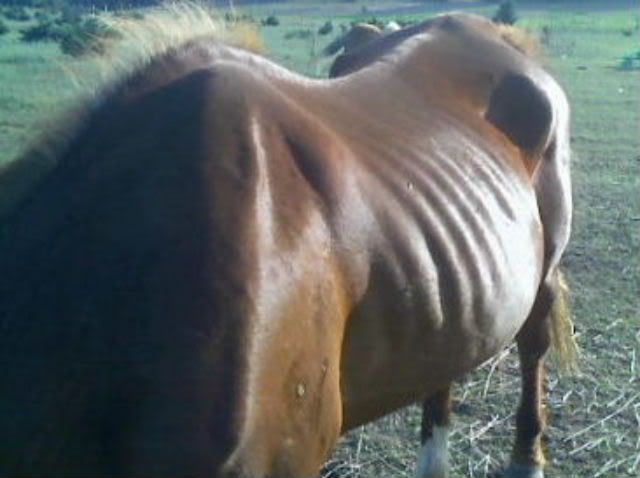 Day One.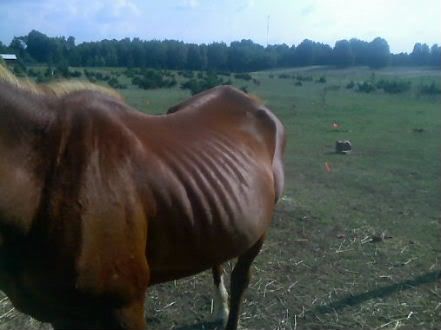 Day Four.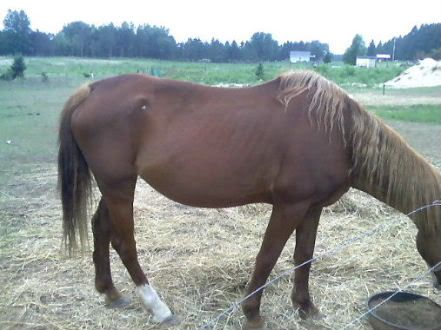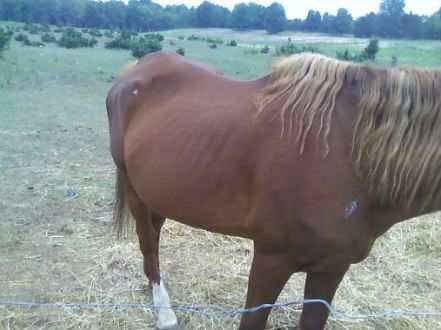 Day Eleven.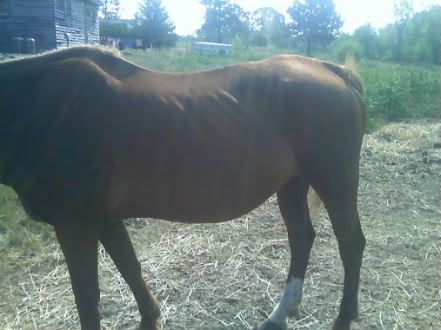 Day Eighteen.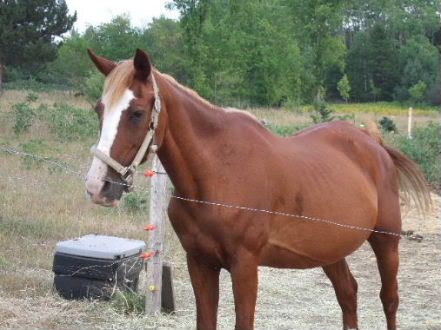 Day Twenty.
Tina's feeding regiman:
Morning:
4lbs Farnam Platform Senior pelleted grain, 4lbs of beet pulp shreds, topped with 1 cup corn oil and two scoops of Farnam Weight Builder. Also 1 1/2 acres free range pasture.

Night:
2lbs Senior and 3lbs of beet pulp, 1/2 cup corn oil and 1 scoop WB. Also approximately 20lbs of hay.